Our Mission PortSide is a living lab for better urban waterways. PortSide NewYork brings WaterStories to life. Our WaterStories programs, services and advocacy show how to combine the working waterfront, public access and community development. PortSide NewYork produces and hosts WaterStories programs in arts, education, preservation, resiliency, workforce and harbor advocacy on and off our flagship, the historic tanker MARY A. WHALEN. PortSide brings the communities ashore and afloat together, for the benefit of all.
Our WaterStory PortSide NewYork is a dynamic organization bringing change and life to NYC's waterfront. During our first ten years, from 2005-2015, PortSide created NYC's most innovative waterfront programs in ports, parks, shipyards, schools and storefronts - see our photos below - while looking for a long term home. We operated as a pop-up ashore and afloat on the 172' ship MARY A. WHALEN, which was usually inaccessible in a container port. Our extraordinary accomplishments under such circumstances – including a White House award for our hurricane Sandy recovery work - are a testament to our resiliency and the power of our vision. An exciting new chapter in our story began late May 2015 when PortSide secured a long-term home at our current site. We are now transitioning to a new level of service, via our #GetOnBoard campaign, with opportunities for new and expanded programs as well as operating space.
An opportunity for you Join us and help PortSide build on our extraordinary history, our WaterStory. Get on board to help us get more people aboard our ship, the MARY A. WHALEN and other vessels. Help us create youth maritime experiences, a career pipeline to the marine industry, and programs for adults and families. Join us and help create a better WaterStory for NYC!
About #GetOnBoard
#GetOnBoard is PortSide NewYork's year-long campaign to grow our team, budget, programs and space. We had the #GetOnBoard launch party at a successful fundraiser on 10/27/15.
How you can help - attend an event!
How you can help - host a friendraiser
You can organize a friendraiser: a party to recruit new supporters. You invite people to come learn about PortSide. You can also provide a venue for a friendraiser that someone else organizes. Depending on the size of the event and time of year, we may be able to host your friendraiser on the MARY A. WHALEN.
How you can help - grow the team
We seek members of the board, advisory board, and fundraising committees. Get in touch, if you want to join any of those - or help our search. See opportunities to help on our webpage Volunteer. We welcome help with grant research and writing, and people with fundraising and development experience. The MARY A. WHALEN could use more marine ops people. If you can help us source products and services or swing a wrench, get in touch!
How you can help - please donate
Please donate via the floating button on this page or via our webpage Donate. Encourage others to donate, join a fundraiser committee, help contact sponsors. Does your employer sponsor non-profits and cultural events?
Send us an idea!
We want to hear from you. We don't have all the answers. Contact us at portsidenewyork@gmail.com; 917-414-0565; P.O. Box 195 Red Hook Station, Brooklyn, NY 11231
Find out more!
Subscribe to PortSide newsletters here. They are short, lively reads. Here are some recent ones.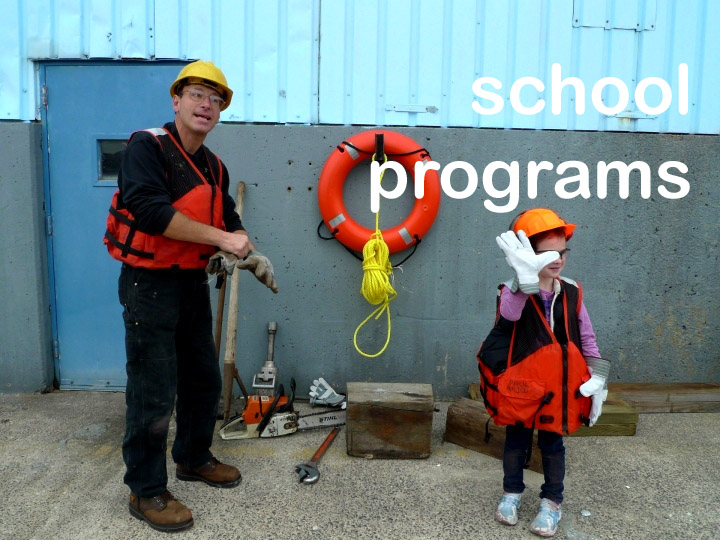 Major Partners
PortSide NewYork is proud to have the painters' union District Council 9 (DC9) as partners in the restoration of the historic ship MARY A. WHALEN and to have them use this historic ship as a training site.
#GetOnBoard Milestones
10/2015 Sponsor news! The Weather Company (of Weather Channel, Wunderground etc) becomes a sponsor!
10/2015 Sponsor news! International Paint donates all primer/paint for the exterior of MARY A. WHALEN!
10/2015 Workforce program news! The the painters' union District Council 9 (DC9) starts prepping and painting the ship exterior. We provide the tanker MARY A. WHALEN as a training site, DC9 donates the labor; workers are trained, and the tanker gleams! Their Metal Polishing Division will strip paint from interior and exterior bronze and Monel and polish these metals. Paint and primer thanks to a generous donation by International Paint!
And, fyi, we have a great cat named Chiclet. Click to find out more.